Several Metal Working Products & Services
» in all of Saskatchewan & Surrounding Areas
Fab-All Welding in Wilkie offers several metal working products and services, working with business throughout Saskatchewan area.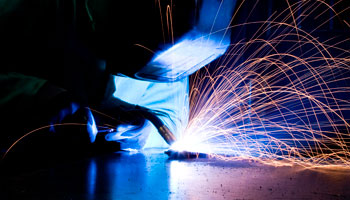 Mobile Welding
Our welders in Wilkie provide mobile welding services, which means we can come to you. Fab-All Welding can make truck, trailer, and heavy equipment repairs on site. If you need custom modifications to any metal machinery, we have the equipment to complete those requests as well as structural support beams and more. Save your business the time and hassle of bringing in your equipment--give us a call to schedule your mobile welding service at a time that's convenient for you.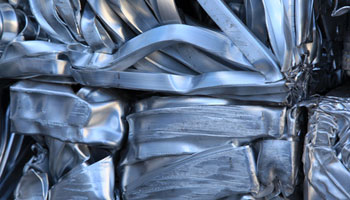 Steel Sales
Our welding company has steel products available for direct sale from our shop. We have hundreds of metals in stock, so we can cut your order while you wait. We can fulfill large and small orders for machine shops, maintenance departments, and DIY individuals alike. These products include pipes, tubes, plates, sheet metal, structural pieces, grating, and expanded metal. We have these products available in several materials, including alloy, aluminum, brass, bronze, carbon steel, cast iron, copper, and stainless steel. Stop in today to see our full inventory. If we don't have the item you need in stock, we can special order it for you.
Welding
Fab-All Welding provides several types of welding services in shop, including contract, production, automated, and manual welding. Our experienced team includes certified inspectors and engineers, along with sheet metal, aluminum, and stainless steel structural specialists. We can accommodate large and small projects, using robotic, TIG, MIG, and resistance welding techniques to name a few. By implementing the latest technology and up to date equipment, we save our customers thousands, creating solutions to quality and productivity issues in many industries.
Cutting, Bending & Rolling
We also provide cutting, bending, and rolling for sheet metal and metal plates. Depending on the application, we use a two or three roll process. In every rolling process, the steel plate and welds are used in the machine's frame, making the metal piece both rigid and resilient. Metal cutting, bending, and rolling is used to create rings, flanges, pipe clamps, straps, saddles, tubes, perforated metal sheets, and more. These products are used in every industry from construction to manufacturing.
Custom Design & Fabrication
Our Saskatchewan welding company also provides custom design and fabrication services. We offer punching for plates, flat bars, steel brackets, pipe columns, and welded steel base plates. We also provide MIG welding for aluminum, carbon, and stainless steel. The experienced welders at Fab-All Welding can create metal parts of custom size and shape to precisely fit your machinery, structures, and applications.
Sea Can Sales
We also have Sea Cans for sale. The containers range in size from 8' to 40' feet high. These containers can feature several modifications, including framing, insulation, electrical lighting, garage doors, skids, shelving, roll-up doors, locks, and more to meet your needs. Sea Cans can be used for mini-storage, chemical stores, generator and pump enclosures, wastewater treatment, and they are mouse proof. Our team offers delivery to your home or business location.
Agricultural Repairs
Fab-All Welding will come to your location to make repairs to your agricultural equipment. This includes welding minor and major parts for tractors, tillers, riding lawn mowers, seed spreaders, and much more. Precise, professional welding services can save you money on parts replacement, repair, or replacement of entire unit. We work with private farms to repair one machine and large agricultural facilities to repair an entire fleet of equipment in one appointment.
Crane Services
We also offer crane services and have skilled operated and riggers on staff. Our modern crane equipment can begin working minutes after we arrive on the job site. Our cranes can lift up to 200 tons and reach up to 300 feet. We work with oil rig, industrial, construction, agricultural, and other industries to move and install large equipment.